Big news for Herbig on Big Visit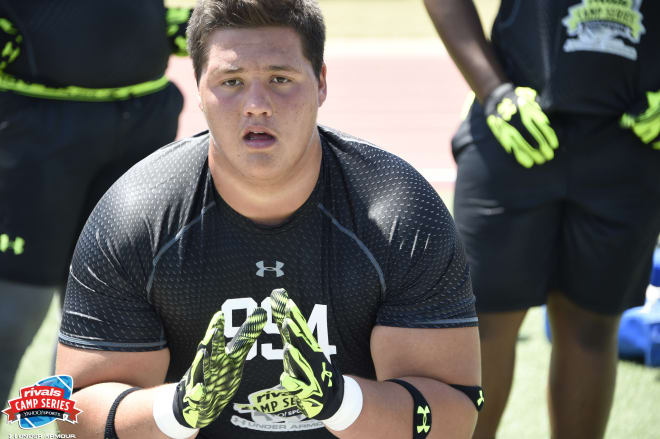 2016 Hawaii offensive lineman Nate Herbig took his second trip to Stanford over the weekend for the Cardinal's "Big Visit."
"I got to see a lot of stuff I didn't see the first time," Herbig said. "I (spent time) with the other recruits and coaches. It was a good experience."
Herbig, who was hosted by redshirt freshman offensive lineman A.T. Hall on the visit, said that he spoke with "almost all the coaches, like every single one." The Cardinal's staff emphasized their belief that Stanford is the optimal fit for Herbig.
"They just said that Stanford is the place for me and it's where I belong," Herbig said.
The three-star lineman, who was committed to Stanford during the fall and into the winter, also spent time with a number of his fellow visiting recruits, including Simi Fehoko, Mike Williams, Beau Bisharat, Bailey McElwain, Donald Stewart and K.J. Costello, among others. The current Cardinal commits did their best to convince Herbig to re-join the class.
"Yeah, of course they want me to come with them," Herbig said. "I know them all pretty well."
What were Herbig's favorite parts of the trip?
"I liked when we got to ask the players questions and meet with our position coach," he said.
Perhaps the most significant development of Herbig's visit didn't occur during one of the activities, however. Rather, on Saturday he received word from Stanford coach David Shaw that he had been admitted into the school.
"I got accepted," Herbig said.
"It's been a long ride with Stanford. It's pretty neat ...all my hard work paid off."
"I was just speechless."
Although he is now admitted, Herbig remains uncommitted. He's uncertain if he will take more visits or what the next few weeks of his recruitment will include.
"I have no idea yet," Herbig said.